Looking for a way to improve the health and safety of your home or business this holiday season? Look no further than four important products offered by TriCounty Services at special holiday rates.
This year, we're offering products that respectively offer a better way to help prevent buildup from occurring in your drains, prevent HVAC condensate damage to ceilings and floors, purify indoor air, and protect your HVAC system from power surges.
Any of these products can be useful for securing your peace of mind during the holidays and beyond, but don't be surprised if you find yourself interested in them all!
BioOne Drain Treatment
If you're looking for a safe product that will help prevent buildup from occurring in your drains, BioOne is the solution you need! This product acts as a preventative treatment, degrading fats, oils, grease, and other organic material that's threatening to stop-up your drain. Sometimes blockages are caused by inorganic sediment buildup, but rest assured that BioOne can help prevent these – all while being an all-natural alternative recognized by the U.S. EPA Safer Choice Program.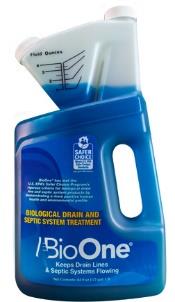 Ceiling Saver Switch
Are you aware of how much condensation your air conditioning system generates? Do you know how much damage all that water can do to your ceiling, floors, and walls if it gets out of hand?
Fortunately, you won't have to worry anymore with our Ceiling Saver Switch. Once installed to your AC system, the switch detects a clogged condensate drain and shuts off your system to prevent an overflow that could damage your floors, walls, and ceilings.
The Ceiling Saver Switch is code-compliant, low-cost, and mitigates mold and mildew growth by minimizing the potential for water damage.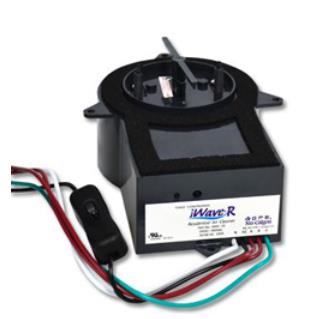 iWave Air Cleaner
Don't you wish the air inside your home or business was simply a little… cleaner? Now it can be when you install the iWave Air Cleaner, a device that uses proven technology to purify indoor air in homes, schools, office buildings, hospitals, and any other location where having clean air matters.
The iWave Air Cleaner purifies air by removing airborne particles and pathogens that would otherwise freely float indoors. Allergens like pollen, dust, mites, mold spores, smoke, and other sources of indoor air pollution can be safely removed from your space, along with pathogens like germs and viruses.
Not only can the iWave Air Cleaner keeps your indoor air clean, but it can prevent buildup from occurring on your HVAC system's coil, reducing the need for costly deep cleanings in the long run. The best part? The iWave Air Cleaner is a completely self-cleaning unit that requires no maintenance of its own!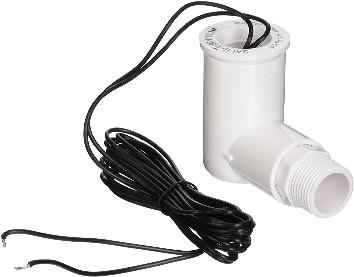 Surge Protector
Most home fires are caused by electrical malfunctions, but you can have one fewer reason to worry this holiday season when you install a surge protector on your HVAC system. The surge protector we offer works by directing electrical fluctuations away from your HVAC system and into the ground. This not only protects your system from damage, but it can also even prevent a fire from sparking due to power surges.
Our surge protector includes the following:
Limited lifetime warranty
Connect Equipment Warranty of 5 years/$5,000
Green LED to easily indication protection against surges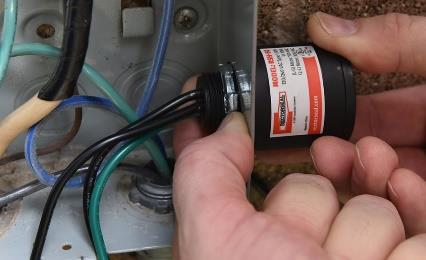 Want to Learn More or Purchase These Products?
If you want to learn more about any of these products or purchase one, get in contact with TriCounty Services and we'll be happy to help. Not only can we supply you with the product, but we can also perform a professional installation for the Ceiling Switch Saver, iWave Cleaner, and Surge Protector to ensure that everything is working as it should.
Contact us online or call (805) 500-2944 now!